Epoxy Flooring - Spend more – Save more
CLEARANCE SALE UPTO 40%  |  LIMITED TIME OFFER  |  HURRY UP!
Epoxy flooring is becoming increasingly popular among both home and business owners. Since epoxy coatings can be used for many different purposes, it's in high demand. With concrete, the possibilities for design are endless. The design options are nearly limitless regarding the type of flooring you want to treat with epoxy resin. Best of all, it's easy to apply. Although you may use epoxy everywhere, we advise against using it in your garage.
What Features Of Epoxy Floors Can You Use For Your Home?
Multiple Colours: There is an endless selection of shades available. Floor coverings are very simple to coordinate with your kitchen's walls, ceiling, and furnishings. 
Easy Upkeep: To clean your floor, you need a mop, water, and dishwashing liquid. The kitchen is likely the most damaged part of your home, so it must be easy to clean and maintain. 
Basement Use: There are specific unique characteristics of the basement, such as a high dampness level. Since a lack of insulation in the flooring creates an unpleasant environment, consider once again when deciding what to put in the basement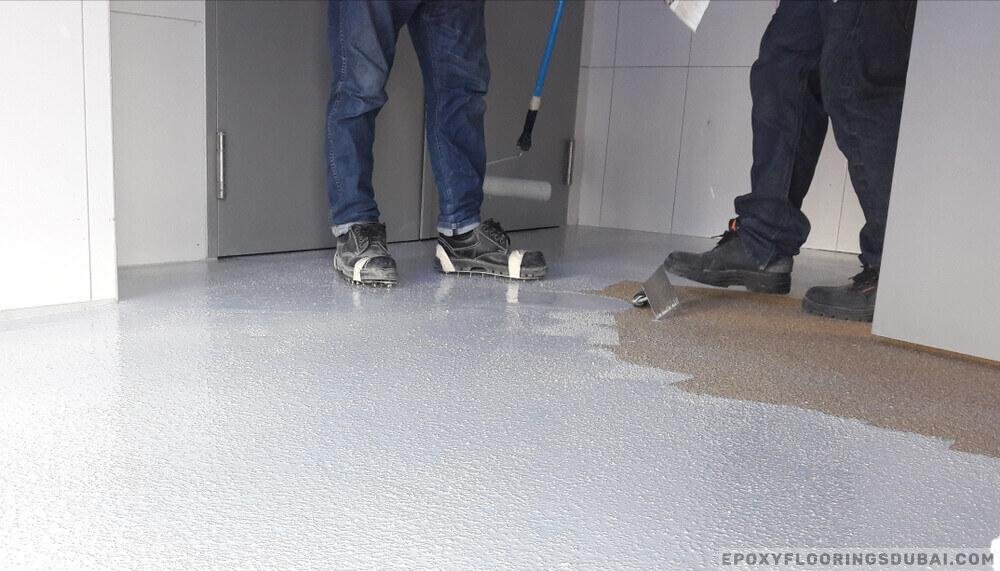 Why Are Epoxy Floors
Better Than Carpets?
In contrast to carpets, epoxy-coated concrete floors do not trap moisture in the air that can support mold and bacteria growth. The concrete basement floor is easy to maintain and looks great. A concrete slab is the best choice for a basement floor. Recently, lofts have become increasingly popular in the building industry. It seems like everywhere you look, old warehouses, schools, and even churches are being converted into condos. And that's excellent news.
This way, the history of the buildings that give our communities their unique character may be maintained for future generations. Thankfully, all these buildings' flooring is made of sturdy concrete, significantly reducing background noise. The basements of your homes also have great potential as places to entertain guests and spend quality time with family. It would be a mistake to cover them with carpet, engineered wood, or floating floors. Before making such a choice, you should know the advantages of having concrete floors and the availability of more fashionable alternatives, such as clear or metallic epoxy finishes.
Have you thought about your floor covering options before starting a significant job, like remodeling your bathroom? If not, you should. When it comes to the bathroom, it's best to steer clear of materials that can easily be damaged by water, mold, or mildew. Pick wisely! This material may be easily wiped clean and resists various stains. It is also highly resistant to water infiltration, making it an excellent option for use in bathrooms and other damp locations where splashing is common. 
Connect With Epoxy Floorings Dubai For The Best Epoxy Flooring Services
Our staff is well-versed in floor coating. In short, we can handle any task, whether big or small. These epoxy flooring solutions and polyurea flake flooring are available from us, and they are excellent choices for use as garage floors or outdoor flooring. Furthermore, our flooring satisfies all requirements of the international building code. We guarantee you will be delighted with our service, efforts, and outcome. Please contact us if you have any inquiries about your upcoming epoxy floor coatings job. Our professionals are happy to offer their assistance in any way they can.